Crowdfunding has proven to be a powerful tool, one that more and more organizations are utilizing in order to fund startup costs, operational expenses and even future growth and expansion. Learning how to integrate crowdfunding into your existing business model or financial infrastructure can prove very worthwhile. Ensuring that your business has the cash flow and financial resources needed to overcome both present and future challenges is never a matter to be taken lightly.
Initial Startup:
For most new startups and business ventures, just getting off the ground can be a major effort. Crowdfunding can provide your new business with additional funds while also helping to build good relations with your future customers. The limitations and shortcomings of traditional lenders and financing opportunities could end up costing you more than you might think.
Growth And Expansion:
Financing the future growth of your business is another concern that you would be wise to consider. Being able to take full advantage of any time-sensitive opportunities that may crop up can provide your business with a competitive edge. Being able to rely upon an existing crowdfunding strategy, one that has proven effective in the past can spare you the time and effort of having to learn the ropes should you decide to incorporate crowdfunding into your future plans for expansion.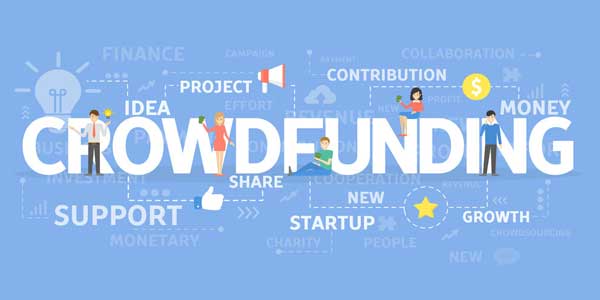 Best Practices For Crowdfunding:
Interacting with your customer and client base in one of the key advantages of best practices crowdfunding. Rewarding donors and participants for their efforts is a great way to foster loyalty and attachment to your business's brand. Inviting your donors to take a more active role by allowing them to cast a vote for your business's new logo, advertising campaign or product-release strategy can also have major benefits.
Planning For The Future:
The world of business is a dynamic one and even the most comprehensive planning efforts are not always enough. Integrating crowdfunding into your business's financial model helps to minimize the problems and complications that lack of financial resources typically cause. Devising the right fundraising strategy and utilizing the best crowdfunding practices will ensure that you are able to create a more robust and resilient organization.
From establishing customer relationships to securing the financial resources, funding, and support your business needs to succeed, crowdfunding can often be a critical resource. Learning how to better integrate crowdfunding into your business's existing structure can go a long way towards ensuring a brighter and more financially secure future.