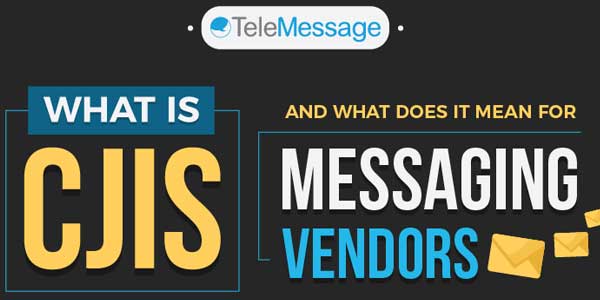 Throughout the years, science and technology have come a long way. And so are the crimes encompassing through the use of mobile phones. To this, it has motivated awareness to the people. However, such fraudulent practices continuously attacking innocent individuals through text messaging, chat apps like WhatsApp and Viber, and even on emails. Saying a lot of tactics that the victims definitely believed them.
These incidents urged the government to take immediate action to resolve the increasing rate of cybercrimes. To start with, they have conducted a CJIS or known as the Criminal Justice Information Services which takes the lead to the main development of cybersecurity.
Criminal Justice information services compliance is well known as the most important and uncompromising compliance standard in the United States. They have a large number of security standards for records of private conversations ever since 1992. Most notably in text messages and messaging applications in which suspects are just waiting to attack another casualty.
Nevertheless, when CJIS compliance was implemented, citizens of America became wary of having the officials have read their private conversations. But enforcing the compliance was designed to help law enforcement authorities to have access only when it is needed to retrieve information, which provided a big help to track criminals and imprisoned them by the crimes they did.
Ever since it has been enacted in law enforcement, it has then became known as the largest division of the Federal Bureau of Investigation or the FBI. CJIS is not only CJIS itself; they contain various departments. Which are the National Crime Information Center (NCIC), Integrated Automated Fingerprint Identification System (IAFIS), and the National Instant Criminal Background Check System (NICS)? All these sectors have sensitive information gathered by the local, state, and federal enforcement agencies so that they will be able to perform a background check before someone can be recognized.
As years passed after the institution was established, its security standards have gradually changed big time. They are all together working with the increasing rate of cyber threats by welcoming a new set of security policies for local agencies, organizations, corporate networks, and of course, messaging vendors. Throughout the inevitably changing time, their numbers have grown as well.
The CJIS Security Policy then attributed a high standard of numerous critical security areas, like wireless networking, data encryption, multiple authentications, and even the remote data amongst. These components which messaging vendors must take into consideration when they are or about to provide messaging services for any persons and entities that have access or can operate in support with the database of the CJIS.
As the security of the criminal justice information is continuous, to secure it fully, the security policy defines implementation requirements and standards for the following security policy areas. To learn more about it, read the infographic below created and designed by Telemessage:


This Infograph is shared here after legal permission from Tele Message