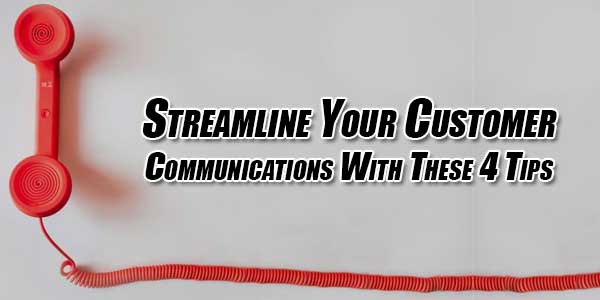 Customer communications can quickly become complicated and redundant in areas if not managed properly. Thankfully, technology is advancing to make communications easier and more intuitive for everyone. The following are four ways you can get your business on track and communicating better with your customers.
1.) Use Conversational AI Chat Bots:
With the help of conversational AI chat bots, you will be able to create a point of contact for any visitor checking your business out online. You will also be able to program the chat bot to avoid negative sounding words to keep the conversation engaging without coming off as offensive or too negative. This means you will have a lot of control over customizing how your conversational AI chat bots talk with and help customers communicate with your business more effectively.
2.) Use Sentiment Analysis Software To Track E-mail Responses:
When it comes to responding to a customer, you want a tool that can help you anticipate and identify the problem areas to watch out for in email correspondence. This is one area where sentiment analysis software can come in handy. This software will methodically look over the email of a customer to help you better understand how to respond to specific issues they might have or to key in to how they feel about certain things you need to address when constructing the right kind of response.
3.) Hire Out To Customer Service Call Centers:
When dealing with large scale customer communication, it is sometimes best to hire a call center to handle these issues for you. For starters, a call center will have already trained the staff you need to deal with inbound and outbound customer calls. In addition, you can customize the script the call center uses when engaging your customers for best results, and tweak the script as needed.
4.) Keep Tabs On Social Media Interactions:
In the modern business climate, many of your customers will be engaging you on social media platforms. Having a plan to keeping social media contacts informed about what your business is doing, products you are releasing and programs you are running is a huge part of communicating in the digital realm with your customers. It is also one of the best ways to acquire vital feedback on how your company is performing in the marketplace. In fact, it is important to realize that many of your customers will be judging your company based in how well your business handles social media communications.
Proper customer communication means more opportunities to market to your customers, increase customer loyalty and to sell more products and services. By taking the time to streamline your methods, you'll be saving time, money and making your efforts overall more effective in reaching your customer base.