In recent years especially after the pandemic, many small businesses are rising to make a remarkable position in the marketplace. Most home-grown businesses are young blood who brings on new and latest techniques to make the most positive outcome of the business. But the competition is also high. Many many brands with unique collections are coming up to survive in the market.
Social media is their primary focus to grow the business. Social media helps them to become popular and increase the traffic to their website or social media pages. To make their online presence effective many businesses are taking up the efforts to make a big name in the big picture. For small businesses, budget is a big factor but whatever your budget you have to invest it smartly in marketing to increase the business traffic.
Follow The Analytics:
When you run your business through a website, then you should have to set the analytics. If you have not done it, then do it right now. If you have a proper data related marketing strategy then you will do fewer mistakes. For a small business whatever minimum, you are doing do it right or else it will affect your retention of customers. You will get all the data that you need and once you pass the business for the first year you will get the maximum amount of data in the following strategy. It similarly goes with social media as well and by tracking the record you will know which type of content works the best.
Audit The Existing Page:
If you have a website then it is a good way to build the business. You can clean up the old data on your website and update it with a new one. For this, the most important thing you need is the setting of the analytics and there must be some data that you can work with easily. If any page is performing low, then you do not need this page. Running a content audit will help you map the web pages that you can streamline and in turn, will help you make the website friendly. If there is anything that is missing then you can take action accordingly.
What pages will get the visit and even the conversions?
Which page has a bounce rate?
What content hasn't been updated in this while?
After you find all the answers to the above questions you will get the perfect idea to reoptimize them. If you still do not know how to do it, then you can help the SEO expert to help you in this case. it is one of the best marketing tactics that most small business owners overlook but it is very effective.
Backlink:
A backlink is majorly important when content is the king. When you link another website with your site then you get maximum traffic and it improves your ranking factor for the search engines. You can put trust in that website and you can fetch reliable information. These links always look for quality over quantity. You will get a backlink from an important site but beware of spam. If you link with spam links then it will affect the ranking of your website. It will not do any good rather it will impact your business. So, if you create valuable and informational content then people will share and in return, your business will have a good return of the business.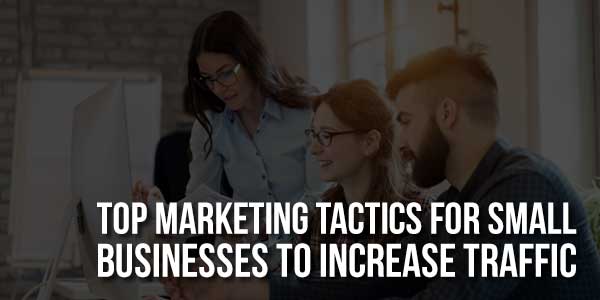 Make Use Of Social Media:
The power of social media is incredible. Utilize all the features of content sharing platforms like Instagram- use Reels, Videos, Photo sharing to share valuable and incredible information. For small businesses, this strategy works best in the most effective ways so you get the best out of the investment. You have to invest the time if you want your small business to flourish positively. Once you set up your social media presence, you can grow your business by a big margin.
According to your business, set up the platform for you.
Decide the voice of the brand
Stick with it through all channels and the mediums
Be always consistent with posts
Make high-quality content
Add the website URL in the description
Create and use relevant hashtags
Also, create your brand hashtags
Create SEO Friendly App:
You can create an SEO friendly app apart from the website for easy and fast access. Hire app developers to design the app where the user interface is easy to understand and people can grab the content easily.
Rewards And Referral Programs:
You can start your referral code and share it with audiences so when they use the code, they get rewards and discounts on their purchase. It makes the customers happy and they feel that the customers are special to them. With such initiatives, small businesses gain lots of support from their customers.
Connect With Influencers:
As a small business, you can make a collaboration with influencers but doing barter will not help your business grow. In most barter collaborations, the influencer does not share their genuine opinion and this can mislead the customers and it can affect your business. Therefore, you should work with those influencers who readily love your brand, and products and invest time and money to share authentic opinions with their audiences.
Be Real:
At last, in the age of social media, it is time to show your hard work and the members who are giving their 100% to make your brand grow. It will show that you are a genuine person not only towards customers or people who work for your brand but also for the customers.
Conclusion:
It is time for you to implement these marketing tactics in your small business to see the growth in your business. You will feel happy and you will get the motivation to rise high. Therefore, it is time for you to look at these points and make sure you increase traffic for your online small business.