When you buy a business building, you will want to keep it in top-notch condition. By taking care of your business's building, you can continue to work for yourself rather than someone else. Your customers or clients won't want to enter your business when it is in bad condition, and this could affect your profits, leading to a business closure. Use these four tips to keep your business's building in its best condition.
Take Care Of The Heating And Cooling Equipment:
Having the correct temperature in your home will prevent problems such as humidity buildup and mold growth. You should maintain your business building's air conditioner and furnace by cleaning the devices once a month to remove debris that can prevent proper air circulation. In addition, change the air filters in your business's climate-control equipment. You should also verify that the climate-control ductwork in a business building isn't blocked.
Inspect A Business Building's Plumbing Devices:
Walk through your business once a week to check for problems with the plumbing fixtures. A tiny drip from a water pipe can lead to serious property damage in only a few days. Use a flashlight to inspect a water heater on all of its sides to determine if it is leaking, and also, open cabinet doors in the bathrooms or kitchen to look at the pipes underneath the sinks.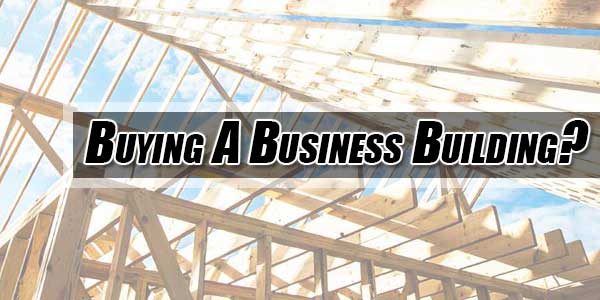 Hire An Electrician Once A Year:
Make sure to have an electrician check the wires and other electrical devices in your business building. You should make sure that the electrician is licensed to work on basic wiring systems or large machinery. By making sure that the wiring in a business building is in optimal condition, you won't need to worry about frequent electrical outages or dangerous fires.
Update The Roof On A Business Building:
You should maintain and update the roof on your business building by replacing loose shingles or adding insulating layers. Working on a roof is a strenuous job, but you can hire a professional roofer who has extension ladders or a bucket truck. A technician will inspect a roof for damage after a storm to determine if there are problems that require an emergency repair.
It is easy to forget about maintaining your business's building, so you should have a written schedule to confirm that the structure is being inspected and repaired on a routine basis. If you have a large business building, then you should have one of your employees perform the monthly or weekly inspections and updates.