If you're ready to hit the Kentucky Derby and enjoy a smooth Bourbon, then Louisville, Kentucky is the place to be. The city is so historic, with a diverse landscape, the best way to see it is with an RV rental. In fact, Old Louisville is one of the biggest Victorian districts in the United States.
You could park and stare at one of those grand Victorian homes for hours. And, just think of some of the ghost stories you could tell. But, we digress.
There is more to Louisville than meets the eye. Keep reading to learn more.
Tour 4th Street Live!
If you thought Louisville was nothing more than a sleepy, historic town–think again. Get ready to kick up your heels, and party at 4th Street Live! This is Louisville's main retail and entertainment district, and yes, it is spelled with an exclamation point.
In fact, that is exactly how you will feel after a night of all-night fun. The area is located in downtown Louisville, just minute away from Slugger Field and Main Street. Some of the restaurants include TGIFriday's, Hard Rock Cafe, Makers' Mark Bourbon House & Lounge and Sully's.
You can bowl at Lucky Strike Lanes. For dancing, check out Red Cheetah or Parrot Beach. Some of the retail outlets include Verizon, Cool Shades and Borders Books & Music. Plus, the layout and architecture is just exciting. Plan to spend at least a day here.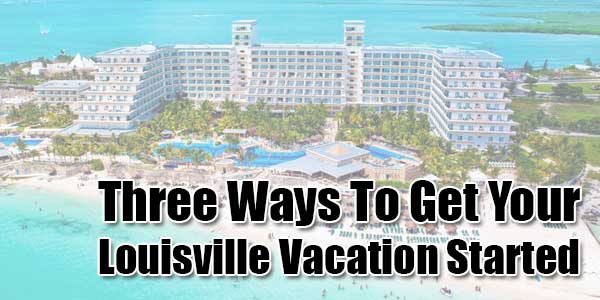 Hit A Home Run At The Louisville Slugger's Museum:
One of Louisville's most-visited attractions is the Slugger Museum. It is only the home of the world's largest bat. Even if you're not a baseball fan, you will be once you take a tour at this specialty museum. You'll get to learn about the famous Louisville Slugger Bat.
And, you can even see how bats are made at the Louisville Slugger Factory. This is the place that makes the Official Bat of Major League Baseball. Founded in 1884, it has fueled baseball history since then. Who doesn't love the "crack of the bat" sound? The museum also showcases how much America's number one game has changed over the years.
Gallop Over To The Kentucky Derby:
A visit to Louisville isn't complete without a full stop at the Kentucky Derby. This is a 1.25-mile race for thoroughbred horses, which takes place at Churchill Downs in Louisville. It is probably one of the most exciting two minutes in sports you'll ever experience. Plus, the Derby season is when it is time to see and be seen.
Glasses will be filled with Bourbon, beautiful hats will be sported and there are an endless number of parties to attend. You'll find Maker's Mark usually hosts a special event. You should also stop by Art Eatables on Fourth Street to try their Derby Bourbon truffles–they truly melt in your mouth.
You also have to check out all the events associated with the Kentucky Derby Festival. It starts with the Thunder Over Louisville, a fantastic fireworks show which is the largest in the country, outside of the Fourth of July fireworks shows.
Final Thought:
Louisville will quench your thirst for Bourbon, baseball and horses. And, as you drive around, you'll appreciate the historic Victorian charm as well.