Nowadays, keeping photos, music, videos, personal files stored in the computer's hard drive is certainly a good idea but computer's hard drive can be crashed or lost suddenly. There is a cloud storage solution to avoid this situation. We don't like our necessary files to be lost. Online storage seems to be much cheap and trusted. Many storage company gives assurance of not losing your files because they keep your file's backup. No need to worry, isn't it? Wait a minute! I think you are forgetting that your files are on the internet and how safe your personal files are on the internet? This is the subject of today's discussion.
Cloud Security Risks:
How much safe yours or mines personal data in cloud storage? We need to be aware of some important security issues in order to get the correct answer to this question. Is only the password secure enough system to access your personal files or is there any importance of keeping your files encrypted? Let's talk about in detail.
The Password Can Be Hacked:
Password can be hacked easily but I am not saying that passwords are not safe. However, using only password can be risky. The password can be cracked using Dictionary attack and Brute force attack. Hackers have such a dictionary, where all possible passwords are recorded and using the Brute force attack they try the passwords one by one and try to access the account. Now, suppose you have a taken a service from a cloud provider, who has only password protection, then what will you do? Choose a strong password. Use such a password that doesn't exist in normal dictionary and change your password on a regular basis. Moreover, regular password changes reduce the risk of successful Brute force attack. Now you will say that how you will remember so much password. There is nothing to worry. You can use a password manager to easily store your passwords. However, you should keep in mind that you should use a good password manager.
Data Can Be Monitored:
You turn on your computer, open the internet connection, log in to the cloud to keep back up of your chosen photos, upload them and it's done. You are feeling happy but do you know that hackers can get your data delivered to himself before it gets to the main server? Yes, hackers can take full control over your Internet traffic and change the route of any uploaded file. If you upload data using any website, then you must check whether the website has valid SSL certificate (usually "https" is written in the browser before the name of the website. If the website has SSL, then it will keep the data encrypted which is exchanged between you and the server. As a result, hackers will not be able to read your data. If you upload files using an app, then check to see whether the app is using encryption to exchange data. You should also keep in mind that you should not share personal files connecting to a public network or public Wi-Fi.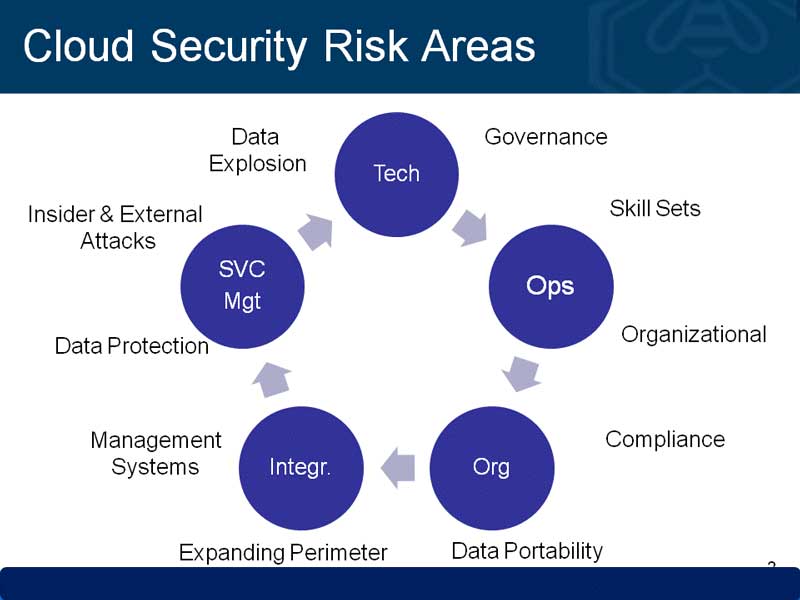 Social Engineering:
Remember that people can be more dangerous than computer and its technical term. Do not share your password with anyone. You can get fake call in the name of Customer Care and they can strongly try to persuade and convince that he is the real man. Ignore such calls comfortably and refrain from sharing the password with anyone in any way. Remember that if you get call from the original technical support care, then they will ask you a little bit of information about you and they will never ask for your password.
Dishonest Cloud Provider:
Maybe you are receiving cloud service in exchange of much or less money from a company and they are failing to show integrity. The most terrible thing is that you may never be able to catch their cheating. Many online data storage service can give you the assurance that they are keeping your data encrypted but the experts say that there is no way to know whether your data has been kept encrypted in your online data storage. Since you don't understand what's going on, so you cannot rely on anyone. Thus the service providers are doing business lying to you. Again, maybe no file of yours is not out of the overview of the government. While researching for this article, I have learned that most providers give false promises about encryption. Suppose that they have really kept your data encrypted but this doesn't mean that only you have the key to decrypt the data. Maybe any employee of that company has the key and from him it can be misused. Again, the government may have the key to decrypt.
Service providers can ensure you that only you have the key to encrypt or decrypt the data but according to one security expert, there's no way to know whether there is anyone else accessing your data. As a normal user, you can never know about this. So you need to check the history before taking cloud service from any provider and don't put your files in danger for cheap service.
Server Hack:
Hacker can run the hack attack on the server instead of targeting any particular user because more information means more profit. If the hacker takes full control over the server, then what can you do as an ordinary user? When the user database of a company like Yahoo can be hacked, hacking the server of a small provider is a very easy task. Again, there may be some problems in the data center, for example due to a fire all of your data can be destroyed. Data center is not near you. So if anything happens there, you cannot do anything. Where is the security of your files? So it's better to think about taking the service after selecting the best service provider. You may think that your data is in Google Drive or Microsoft One Drive, they can never be hacked. Yes, your thinking is almost right. They have numerous data center and they have much security measures but remember that the computing world has not yet developed a system which is completely hack proof.
Government:
The government may be the root cause of security breaches. Your providers are forced to pay the details just as they are sought and they can check your account if they have any doubt. Several thousands of notices come to the Google company from the government in order to access some user's account. Nothing is impossible in this world of technology. You may be thinking that you are not a criminal, then why the government will ask about your account? maybe any hacker attained his misdeeds using your device or maybe you were infected with any malware and permitted the hacker to access your account. So searching you will be much easier in this situation than searching the hacker.
Last Word:
Finally, what have we decided? Are the files stored in the cloud safe? No, it's not completely safe. Data security in the cloud is much lower than your local storage devices. However, one thing is necessary to keep in mind that most of the things happen because of us. Therefore, security practices are necessary to secure any information in the internet. Your practices will make your security tough. It's not enough to think that I have my files in the cloud and it's 100% safe.