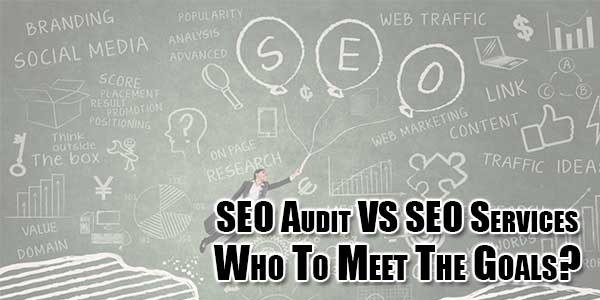 A house needs a caretaker in a similar way a website needs SEO audit on a regular basis, at least once in every three months. Performing an audit of your website is the key to maintaining web presence and increasing your search engine ranking.One has to adopt effect SEO services in order to gain organic traffic. Audits are meant to scrutinize how healthy a website is, how well the website fares in the market, how effectively it fetches traffic from search engines and hoe efficiently it uses SEO services.
Why Audit Is Vital Process?
Algorithm changes: Search engines are constantly updating the algorithm to provide healthier results. Everyone should aware of these changes so that can make alterations to the website content and prioritize the use of SEO service.
Website Errors: SEO audit will expose the error messages and broken links, if exists. Fix those errors and recover the traffic that the website has been lost.
Meta Data and Titles: Analyze all the data such as Meta description tags, heading tags, title tags because these are the first thing visitors will read about your website when you show up in search results. This data must be relevant to the content of the site.
Outdated Content: Sometimes, the content of the website is outdated. It is very chief and mandatory step to provide relevant and fresh or updated content to search engines. If visitors are not visiting your website in 4 months or so, reexamine the content.
Guidelines from Webmaster: SEO audit helps you to identify that you are compliant to popular webmaster tools from Google and Bing.
It can also help you to view the good, bad and toxic links to your site, which will help in rankings and SEO services.
How It Is Planned?
SEO Audits is a complex process but very effective process. This process can be simplified by adopting three simple steps.
Diversified Analysis:
It contains both internal analysis and external analysis. Internal analysis is when you identifying how well your website is optimized to obtain traffic in terms of organic search. Reports can also be generated to know more in-depth. External analysis is just a general understanding of your website and SEO market. Audit Analysis includes:
SEO influence comparison with competitors.
Search engine result page (SERP) competitor comparison.
On site SEO factor and Off-site (inbound-link) Analysis.
Basic local search and webmaster tools analysis.
One can also analyze the SEO services provider.
Evaluation:
Evaluation becomes a hot potato in the process of audit. It includes evaluation of internal and external SEO, benchmark for the website, simplified and digestible SEO metrics and simple scoring methodology.
Prioritization Of SEO Efforts:
One has to prioritize the top issues or opportunities, continual support and assistance and short and long term plan of action. Although it's not always broadcasted, prioritizing SEO services and SEO tasks are actually something we have to deal with.
SEO Audit use up most of the resources to finally meet your goals.