One of the most profitable online business known to bloggers and everybody around blogosphere is Affiliate Marketing. Many of us want to know more about this but are afraid of failing before we try out something new.  So start  thinking positive instead of negative thoughts. Before starting  this journey, first we have to know the definition of affiliated marketing.
It is basically a type of performance based marketing job where business rewarded each other with commission for each sale they made. Sometimes we are confused affiliated marketing with referral marketing because both are different form of marketing which use third parties to drive their sales to the retailer.
Valuable Things You Should Know About Affiliate Marketing:
The followings are a few key steps which we have to take at the beginning: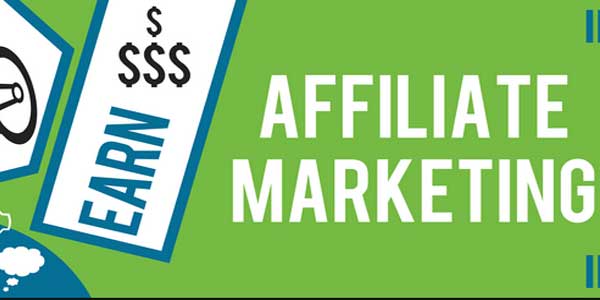 First you have to find some product which you are going to promote, and then find a perfect niche for the promotion of that product. This product can be a physical object like hardware parts or can be virtually like software, e-book etc. After the selection you can create an affiliated business account on flip-kart, amazon etc.
In the next step, you have to create a niche. If your niche is going to be broad, then it will narrow down the total advertisement of that product. For an example, if you are promoting some weight loss product then your niche should be like that which will attract a small group of hungry people (women who wanting to be thinner before her wedding) rather than just an overweight woman.
Create a blog, website or a lens for that product which one you are promoting. Here you can post some valuable contents, articles which will first push your customers to think about the importance of that product in their life, and then they will definitely buy your product. One thing you have to remember that is, all the posts should be friendly like you are saying something or giving some advice to your friend, use your personality and also put some pictures on it because people love them very much.
Build something which will give a value to your visitor in exchange of their email addresses.Be the fuel expert to drive your visitors ability to gain something from your blog. Make a list of subscribers on your website or blog who will be a potential buyer of your product that you are promoting. Then contact them by their provided email address time to time. May be they are not going to buy your product but you have to promote your product continuously and send emails to them and confirm them about the product discounts and new offers. If they do not like your product then they can unsubscribe your product so you have to do your product promotion in that ways which make them stay.
Drive traffic in your website with advertising (ads on Google) is another important factor in affiliated marketing.
Those are some important and essential steps which will we need at the beginning of the affiliated marketing. Lack of consistency may waste all your efforts, so stick to them and succeed.