From the Coins of Iron Age to the Wallets of Smartphone What Makes Money Money? Exhibiting all properties of physical currencies, Mobile wallet or digital wallet is becoming an alternate to cash, cheque and credit card payments. The global mobile wallet market is likely to touch USD 2,950.2 billion by 2020, according to a recent market research report.
Key factors contributing to this growth include; increasing penetration of smartphones, exponential growth of mobile applications, and acceptance of Mobile Payments in various sectors, enhancing analytics services, integration of technology and the availability of internet services to end users. Asia-Pacific represents the largest market for mobile wallet. With more growth opportunities worldwide, the global mobile wallet sector is likely to create a tsunami as the new marketing frontier. Mobile wallets are reshaping commerce today both locally and internationally.
Money has seen a series of changes over the years from being in physical form of coins and notes to progressing towards virtual currencies, Bitcoin, crypto currencies, decentralized currencies and digital currencies!!!  As we move further in this digitalized era, our wallets are no more going to be filled with cash. Instead, just a smart mobile phone with few influencing apps will act as a payment method and help us go cashless anywhere in the world. Digital wallets are certainly becoming mainstream. Smartphones are replacing cash and cards. Convenience and ease of use are the two main advantages of digital wallet.
The shift to EMV (standard for smart payment cards) has equipped most of the point of sales (POS) terminals with near field communication (NFC) capabilities which has facilitated the use of digital wallet system. Just carry a smartphone for all your spends. But, is there any price for this convenience?  Do they have any visibility limitations? How far is the fear for identity theft and data breach? Are we ready for this? And finally, is cash losing its so called status of "Universally accepted means of payment" tag? Read further.

What Is Mobile Wallet?
Mobile wallet is a virtual wallet also know as digital wallet where you create an account by storing securely details of your credit and debit cards, reward cards, loyalty cards, gift cards and so on right on to your mobile/tablet and pre-load certain amount into that account. This facility allows you to pay as and when you spend through your mobile. You can avoid using plastic cards or currencies. It is purely digitalized version of your traditional wallets. Mobile wallets are both device based and internet based.
How Does It work?
By just using mobile wallet apps one can utilize this facility. Such apps with the help of information transformation technology like near field communication (NFC) contacts the nearest mobile wallet ready payment terminal to process the transactions. Right from utility payments, online shopping till offline payments, you can perform every transaction using mobile wallet facility.
Key Advantages:
Reduced time for payment
Less Fraudulent
Low Fees
Good Customer loyalty
Best experience
Cashless, Cardless
Types Of Mobile Wallets:
1.) Open Wallets:
Issued by only banks, these type of wallets lets you to purchase goods and services, including banking services, withdrawal from ATMs or any business means. Both withdrawal and redemption allowed.


Example: State Bank Buddy (India)
Arundhati Bhattacharya, the first woman chairperson of India's largest bank SBI, believes in this transformation. "Mobile is going to be at the centre of this transformation and this application will help us strengthen our proposition through this medium," said the chairperson in a release. She has helped 200 year old bank SBI to transform into a technology driven mobile Wallet State Bank Buddy.
Available in 13 languages, State Bank Buddy is one of the top Indian Mobile Wallet Application. Launched in 2015, SBI Buddy Wallet App can be used in Android & iOS SmartPhones.
Key Features:
Transfer money
Load money to your wallet
Recharge and Pay Bills instantly,
Book for movie tickets, flights and hotel and
Shop
Recharge your mobile
2.) Semi-OpenWallets:
This type of wallets allows customers to transact with merchants that are listed in the enabling company's list. Here you will have to spend the entire amount you pre-load in the wallet. One cannot withdraw money. No redemption.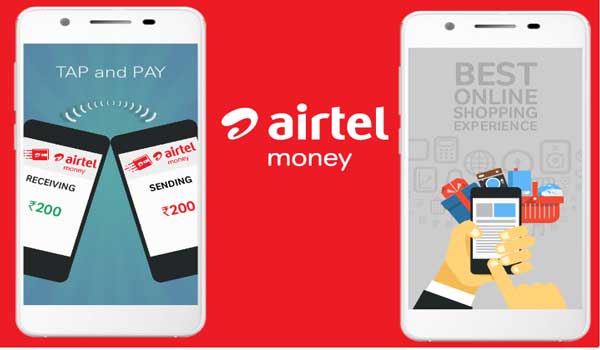 Example: Airtel Money
Launched in 2012, Airtel money is India's first of its kind mobile wallet service by a mobile operator. It allows users to load cash on their mobile device, shop online at the listed outlets, pay utility bills and recharges and transact online. This roll out of Airtel in India is believed to play a pivotal role in accelerating mobile based commerce in India.
Features:
Shop Online with the authorized ecommerce website
Store your card details
Tap and request money using NFC enabled devices
Shake to get deals for re-charge
Locate and pay via Airtel Money
3.) Closed Wallet:
Issued by a specific company or brand exclusively to let consumers make purchases from them. Companies issuing such wallets have their own set of promotions by adding reward points, deals etc. One cannot make cash withdrawal or redemption here.


Example: Starbucks, Flipkart
Starbucks App for Android and iPhone (Available only for US, Canada and the UK). Now available on the Android and iOS platforms, Starbucks offers mobile wallet payment facility at nearly 14,000 stores located across the world. No mess up with cash, card etc. With the help of a smart phone and Starbucks mobile wallet app, consumers can order and pay for their coffee at ease. Pre-load Starbucks card and make the purchase online. At store, all they have to do is wave their mobile in front of a scanner, skip the line and take their coffee.
Key Advantage:
Fastest way of Payment
Quick service
Convenience
Better experience
Pre-Load and Re-load when ever required
4.) Semi Closed Wallet:
Consumers are allowed to use this wallet under specific contract only at mentioned merchant locations or establishments for both services and goods purchases. This has a wider reach and again does not permit cash withdrawal or redemption.


Example: Alibaba's Alipay, Paytm, Uber
With facial recognition technology, Paytm is securing mobile transaction for nearly 120 million registered users in India and more than 2.5 million transactions happening daily on an average.
Established in 2004, Alipay has crossed 350 million registered users and is leading the way of mobile payments in China. Alipay Wallet can be used for e-commerce purchases and in physical stores. It is said to be fast, quick and safe online payment method.  The App also allows users to invest in money-market funds.
Paytm in association with Uber and Alipay now lets users to pay in Indian rupee while using Paytm as the payment option for all their Uber service internationally. This is permitted under special specific permission as FEMA regulations do not permit semi closed wallets to be used for offshore payments.
Mobile Wallets Built Right Onto The Operating System (Device Powered Wallet Service):
Apple, Android, Samsung and many other leading players are eying great on winning this market with their new payment/wallet service. Apple Pay, Android Pay, Samsung Pay, mobile wallets are here to rule.
Apple Pay:

Specifically designed for iphone users in the United States, United Kingdom, Australia, Canada, Singapore, and China, it enables payments to be made for goods and services via iphones built in with NFC chip. Also users can make one-tap purchase within apps using Apple Pay. Apple Pay is accepted at all leading stores and apps. Click here to know more about Apple Pay.
Android Pay:

Android Pay is accepted across one million stores across the United States and is also available for App purchases. The app comes pre-loaded in several devices else can be downloaded from Google Play on any NFC-enabled device.
Samsung Pay:

Currently available only in the United States and Korea region, Samsung Pay is very much similar to Apple Pay and Android Pay. It is secure, easy to set up and use in any of the latest Samsung Galaxy devices. All you have to do is swipe to launch the service and authorized with your finger print or PIN.
How Secure Are Mobile Wallets?
Most of the mobile payment technologies are safe in recent times with more focus given to encrypting, tokenizing and authenticating user credentials much before any transaction is processed. With face recognition, biometric and many other methods, mobile wallet players are trying to keep them as safe as possible. For example; Apple Pay protects its users' data via a form of tokenization. Once users send encrypted payment card details to Apple, the data gets decrypted; Apple identifies the card's payment network. Immediately then, the data is re-encrypted with a key which will be used only by the payment. A device-specific Device Account Number is then sent back to Apple from the network. This data is added to the Secure Element of a user's iPhone and is not sent to Apple servers or backed up in the cloud. This way no real credit card data is ever sent via NFC and only a user's unique payment number is sent. This way, the transaction becomes more secured. Google Pay also adopts the same methodology except that there is no token created but a PIN is created. Another player Venmo adopts multilayer authentication to protect user credentials. Most of the mobile wallet apps also comes with 24/7 fraud monitoring and protection. Definitely challenges are there, but they are not insurmountable.
What If My Phone Gets Misplaced Or Stolen?
Once your phone is lost, you can disable your phone on the wallet account from any browser these days. In short, developers of such apps are also working to improve the security systems and manage as many of the risk factors as possible. They have been mitigating the risks and are constantly planning contingence.
Click here to know more on Mobile security.
Are Coins And Currencies Are Doomed To Rest In Peace?
It is time to stop stowing your bulky purse with umpteen numbers of credit/debit cards, loyalty and reward cards, cash and several invoices. Cash is slowing losing its visibility. By just owning a Smartphone, you can now shop, buy your tickets to travel, pick up your favourite Starbucks, all without any cash. There are few commanding mobile wallet apps that can make your life so simple and easy. Each of them has its own set of information and usage. Depending upon the type of device, its capacity and feature richness, you can take advantage of these mobile wallet apps. Primary function of mobile wallets are to store details of your credit, debit cards, loyalty/ reward cards, gift cards  thus allowing you to pay via phone instead of physical card. It also allows you to store detail of brand-cards, national bank cards and so on thereby un-limiting its functionality.
Quick Recap:
The journey of money from a mere barter system, to beads, to coins, to currencies, to cards, and to the latest mobile payment has been incredible. Funds are moving quickly and efficiently across distances, securely, anytime and in real-time. The possibilities of mobile payment are huge. Where will the story of money go from here? Smartphones are fulfilling all its potential. They are becoming feature rich and user friendly. More responsive mobile wallet applications are developed to handle the retail industry, travel industry and many other sectors and they mutually contribute towards each other's growth. New gadgets, technology, applications, secure chips are going to be key factors to make this market grow healthier. Transactions are going to be easier than ever before. In short Mobile wallet is getting convenient than traditional physical wallet. Just get your entire wallet on phone. No more robbers around…
What's been your experience with mobile wallet apps? Sound off in the comments!