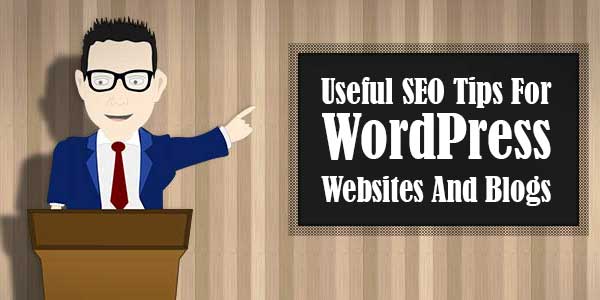 Having a beautiful theme or killer portfolio does not make much sense if there is no Search Engine Optimization. Bing, Google, and Yahoo have no interest in photos and web design. Factors such as file names, alt tags, keywords and other tech ideas are the essentials of websites. These tech upgrades to your websites are what bring success to WordPress websites.
Essentially, SEO is the improvement of volume or quality of traffic to your website for search engines such as Bing, Google, Yahoo, and others. This is done via organic or algorithmic results from the search results from search engines. The main idea is that the earlier a site appears in the list of search results, the greater the visitors it will receive from search engines. The following are tips that help your WordPress website increase traffic and gain more notice in search engines.
Consider Content When Optimizing Your Site:
Optimization is effective only through a combination of unique and high quality content. Fundamentally, the text should have keywords that point to the post's theme. The content should be easy to read and understand. Keywords should be used wisely and the text written primarily for the visitors and not the search engines.
Exchange Back Links:
You can exchange links with other high authority websites that have content relevant to your topics. These websites that you backlink should also be high ranking. Link between pages found in your website; however, ensure that the content is relevant. Be sure not to link every page to the other.
Image Files Should Have A Good Name:
Search engines like Google check for images in rank calculation. Google displays images and text for its results page. The results are acquired from relevant images contained in the posts and subsequently linked to the page that correspondents with the image. It is necessary to include the keywords in the file name. Therefore, instead of DSC93948.jpg you can use "Kate Beckinsale is doing great" in order to get a picture of Kate Beckinsale that goes along with the post. Additionally, never forget to add a title tag and alt tag to your images. This provides better usability and provides for optimization for the search ranking for your site.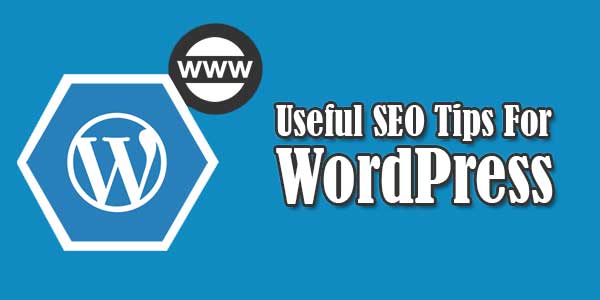 Use Short Permalinks And Include Keywords:
Use permalinks that can be easily understood. For instance, instead of http://yourwebsite.com/page-id?495/ you can use http://yourwebsite.com/andre-agassi-new-york/.It is imperative to know that only the first four words of a permalink are considered relevant. Google does not consider any subsequent words in the permalink as important.
Use Themes That Are Search Engine Optimized:
There are themes that require a lot of code in order to create design and layout. Google wades though source codes to find relevant content. The more the code you have, the less keyword density, and content. Fast performing themes provide for great Google ranking because the website's performance is one of two hundred criteria that help determine your ranking.
The Site Map You Create Should Be In XML Format:
When you use WordPress and plugins like Google XML sitemaps, the task is easy. Google provide for a variety of useful tools that include Webmaster Central and Website Optimizer.
Highlight Key Words And Content That Is Informative:
It is imperative to do this for your website. Highlight heading or subtitles using h1-h6 tags for important sentences. Ensure the tags are strong too. However, do not overdo highlighting.
Add Your Posts To Social Networks:
This does not mean you promote yourself. Ensure you promote the websites and posts that you like. People will honor the kindness you show and link back to you.
Avoid Using Black Hat Techniques Or Trying To Mirror HTML Sites:
Google finds out when you try such tricks. Google has punished some high profile portfolio websites for trying out these tricks to increase ranking. Trying to be sneaky does more harm than good to your WordPress website.
Do Not Use Flash:
Essentially, flash is invisible to search engines. Use WordPress for better results. WordPress is a noted plugin and a good way to improve your search engine ranking.
When using WordPress for you SEO, it is important to remove WordPress defaults. The "sample page" and the "hello world" pages should be removed. This makes your page appear more original. It will improve user experience for your site. Additionally, create relevant categories for your posts. Initially, WordPress was used for meant for bloggers; however, today it is a content management system (CMS). Therefore, you should customize it to prevent duplicate content and indexation issues. Additionally, you can customize media setting. For instance, you can set the dimensions of images from thumbnail size, to medium to large. Thumbnails are essential as they help display the images smaller than the full size and this helps in bandwidth and performance of your website.
The quickest and easiest way to improve and optimize your web page ranking is to download and proceed to install SEO plugins such as wpSEO. The plugin provides over 70 setting you can use to optimize your website. Additionally, it is easy to use and is perfect for advanced users as well as beginners. You are free to test it for 10 days free and get it at a 20% discount if you choose to use it. Google makes use of over 200 criteria to determine ranking. Therefore, do not try too hard, concentrate on publishing relevant, quality and unique content. Doing so will make everything else a walk in the park.
These are some of the tips useful to improve WordPress websites. WordPress is approved by Google and useful in improving traffic for your site. Your site appearing early in a search engine means more visibility. Greater visibility means more traffic and traffic means earning potential for you from your website. Essentially, these tips help improve content of your site and ensure that traffic for your site is higher as you get to customize your website to make it relevant to your users. In the end, content is king and you cannot go wrong with WordPress.