Even the best online retailers stumble upon difficult to solve problems. If you want to run an online business, you have to be prepared for unexpected and unpleasant events. Most of these situations can be solved, as long as you stay calm and take the necessary steps to deal with the problem. To give you a picture of what can go wrong, we have created the list of the most typical problems experienced by online retailers:
1.) Logistical Problems:
If your supplier is located in Asia, be prepared for problems with delivering your products on time and communicating with the supplier. The bigger the volume of products delivered from Asia, the more it pays off to have someone on the premises, who will take care of logistical problems and conduct negotiations with the supplier. Do not promise customers quick delivery, unless your products are already in your storehouse. Make sure that the transportation of products from your storehouses to your end customers is performed efficiently.
Use the automatic calculation of shipping costs wisely – you have to take into consideration not only the weight of ordered products, but also their sizes. Check the quality of products delivered from your supplier – do not ship products, which are broken. And what if the worst happens? If you or your supplier can't meet the delivery date or if you have sent your customer a bad quality product, take full responsibility for the situation. Contact the customer personally, apologize and offer a solution to the problem. Offer free gift cards or coupons as means of compensation.
2.) Difficult Customers:
If your products do not meet the expectations of your customers, they might react in a difficult to predict way. Some customers might become verbally aggressive and demand compensation for their trouble. Always listen to your customers' complaints and if the problem was caused by you, admit it and take the responsibility. Be prepared that sometimes you will have to offer your customers free gifts as compensation.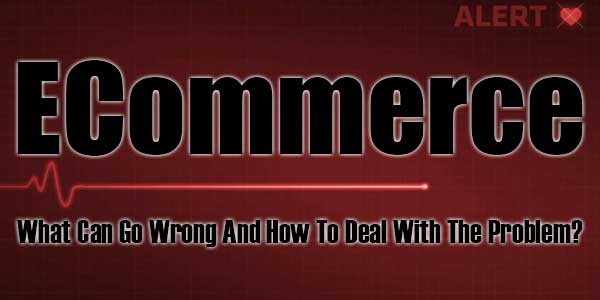 But you also have to learn to say "no", if your customer's demands are unreasonable. Make sure that issues such as returns and complaints are regulated by your terms and conditions. Before every purchase, ask your customers to accept your terms and conditions to protect your own rights.
3.) Problems With The Website:
If you use cheap, hosted e-commerce solutions, which do not have built-in backup options, you might accidentally make some changes in your online store and not be able to return to the previous version of your website. Software bugs and hacker attacks can make your website temporarily unavailable for your customers. The best means of protection is to ensure that you use stable e-commerce platform, especially if you regularly sell large volumes of products through your online store.
Consider changing your e-commerce platform to Magento, the most advanced, professional and reliable shopping cart. Magento offers hundreds of useful functionalities, which can help you create stable, functional online store. If you want to enjoy Magento to its fullest, hire Magento developer and move your online store to Magento platform.