Footers on web pages have evolved from being a simple section where you host your copyright information and additional links, to a multi-functional section where you can find a variety of site features such as twitter updates, a short bio of the author, and secondary navigation.
This collection aims to showcase just some of the ways talented web designershave decided to utilize their website footers to provide that extra bit of improvement in the user's experience.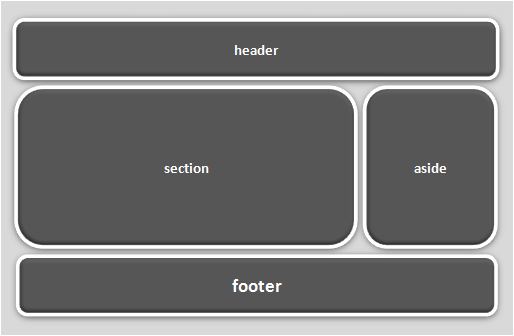 Features:-
1.) Simple And Stylish Design.
2.) It Contain Two Designer Link Space.
3.) It Also Contain Three Quick Navigation Link.
4.) There Is A CopyRight Line Space Also.
5.) Fast Loading Time.




How To Add In Blogspot?
1.) Go To Your www.blogger.com
2.) Open Your Desire Blog.
3.) Go To Layout.
4.) Click "Add A Gadget" Where You Want To Add It.
5.) Now Scroll To "HTML-JAVASCRIPT"
6.) Click "+" Icon To Add It.
7.) Now Copy The Below Code And Paste It To There.
8.) Leave The Title Empty.
9.) Click Save, Now You Are Done.
1.) Just Go To Your HTML File.
2.) Now Copy The Below Code And Paste It Between <body> </body>.
3.) Save It, Now You Are Done.
<hr style="height: &#39;15&#39;; text-align: &#39;left&#39;; color: &#39;#FF0000&#39;; width: &#39;100%&#39;" />
<table>
<tr>
<td width="580">
<h3>

© Copyright (Year),Your Company Name,All Rights Reserved.

</h3>


 


<h3>
<a href="Your Official Website URL" target="_blank">

Official Website

</a> | <a href="Your SiteMap Page URL" target="_blank">

Our Site Map

</a> | <a href="Your Contact Page URL" target="_blank">Contact Us</a></h3>
</td>


 


<td>
<h3 align=right>

Blog Design By 

<a href="Designer URL" target="_blank">Designer Name</a></h3>
<h3 align=right>

Header Design By 

<a href="Designer URL" target="_blank">Designer Name</a></h3>
</td>
</tr>
</table>
Customization:-
1.) Change The Coloured Text Into Your Data….
2.) Done…