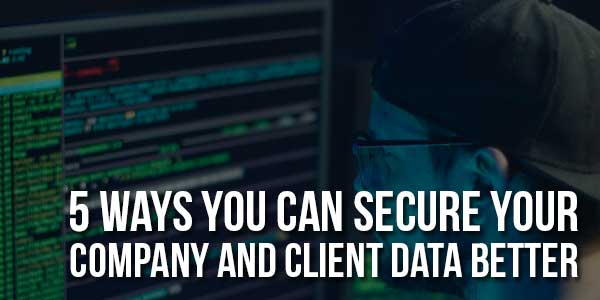 A company's reputation is key to maintaining old clients and bringing in new ones. A business is more likely to succeed if it's properly securing all of its own data as well as its clients'. Check out these five tips on how to better secure your sensitive data in the future.
Use Verified Encryption:
Your company's encryption is essential to converting any sensitive or valuable information into an encoded, unreadable version that can only be understood with a key. Encrypted email between clients or employees is a great preventative measure, with many companies only sending sensitive info via email as a last resort. Utilizing protective measures like password-protected documents and encryption protocols will keep the company and all its information secure.
Keep Security Updated:
You may be like the majority of businesses that often put off security and software updates. Neglecting to update your security could lead to vulnerabilities in your system, increasing the probability of stolen information. Security software is constantly updating as new threats become common knowledge, providing businesses and users with necessary patches to keep their information safe. By putting off updates, your software can't utilize the software patches and maintain the company's safety.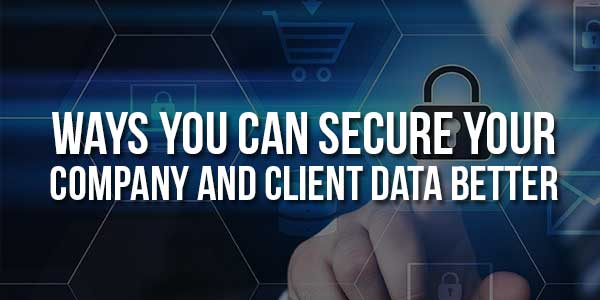 Consider Moving To The Cloud:
Many companies are moving their information networks to the cloud by utilizing safe and secure cloud providers. Your business can benefit from a provider that consolidates your information into one secure location and provides encryption in their packages. A cloud migration assessment can give your company expert IT advice and insight into what will best suit your needs. Outside consultants provide your business with essential IT expertise that may not be available in-house. Consider a cloud migration assessment to find the best security for your private data.
Limit Access:
Not every breach in information security comes from malicious hacking or rivals in the industry. Lax protocols and laziness also often lead to sensitive information being distributed to outsiders and unqualified employees. By utilizing strict regulations on who has access to sensitive information and how they access it, your business can more securely handle and protect all valuable data. All employees should have a basic understanding of how to spot phishing emails and avoid engaging in compromising activities while on work computers.
Your company's reputation for safety and security is key to its integrity in the field. Protect yourself and your business by implementing these effective security tips.