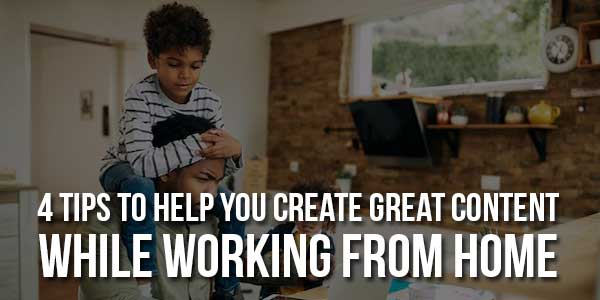 Working from home has become the new norm since 2019. Why is that? It is probably because of COVID-19. The pandemic pushed big and small companies to work from home while the government and medical authorities were figuring out how to maintain the situation.
For the last 2 years, a large chunk of the world population has been working from home. Although the situation is very much in control now, still half of the corporations are working at 50% capacity, whereas others are still working remote jobs.
In this increasingly digital world, online marketing jobs have increased, and creating content and attracting your audience has become the biggest challenge of all in this hybrid remote working situation.
In this article, we will mention four major tips that can help you create inspiring content from the comfort of your own home.
Tips To Create Create Content When Working From Home:
When you are working with a team, it is great and easy to work together, get suggestions from each other and make creative content. However, now that you are working entirely from home, this can become a bit challenging, alright, maybe not just a bit a lot more challenging than it would have otherwise.
However, today we are seeing that all the creative designers are meeting up with this challenge wholeheartedly. Doing the best they can, for some, they have become more productive while others are still struggling.
Let us give you four major tips that will help you create great content from the comfort of your own home.
1.) Build A Flawless And An In-Depth Content Strategy:
In a world where Facebook, Instagram, TikTok, Snapchat are taking over every single industry, you must have a strategy for each of these platforms. While Facebook was once very popular but today, Instagram and TikTok have taken the lead.
None the less you content creators need to create mobile testing & friendly content for each platform. If you do not have an in-house digital content creator, you can take help from any digital marketing agency to do the work for you.
However, you need to keep the following key elements when working from home keep in mind when making a content strategy;
Discover new ways to interact with your customers, for example, using live chatbots.
Make use of live videos to stay connected with your customers
You need to define your brand who is interested in engaging the community
Create polls and contests through Instagram or Facebook features.
Design simple, short, yet attractive content.
If your customers engage with your content or see your video content for more than 5 seconds, you have them hooked.
Align your content with what your audience's interest is or what the current issues are.
Community building is exceptionally important when building a remote social media content strategy. For this, you can use Facebook groups, other CRM software, etc.
The key element is staying connected while working remotely and as effectively as you can.
Using an empaths approach in the content building will help build your remote content strategy.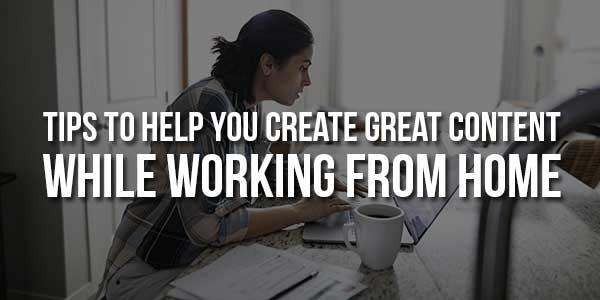 2.) Keep Experimenting With New Types Of Content Or Revamp Your Old Content:
Now that the world is working very differently, you have the opportunity to work with new types of content or revamp your content in a way that resonates with the audience today. So, for example, the content might not work pre-Covid, but today your audience can probably resonate with it. Here are a few elements for you to consider:
Since this year or the past year, people have been spending more and more time on social media; it is quite difficult to compete and create engaging and unique content for your social media.
Here are a few tips from us;
Try different text formats
Try different social media templates and layouts
Try short video content GIFs that can align with your brand content and see how the audience reacts
Circulate your social media strategy with photos, videos, GIFs, live videos, polls, etc. and see what your audience is reacting the most to, and take the cue from thereon.
3.) Always Keep Updating Your Tools For Content Creation:
With so many tools and resources at your disposal, you need to keep updating yourself with all these tools and incorporate data to increase your work from home efficiency.
Here are a few ideas for you;
For your short videos, you don't need to do studio shoots like before. This is one of the benefits of working remotely that you can create video content without the hassle of dealing with professional video elements
You can ask your guest speakers, influencers, etc., to create video content and send it to you to post on your page. A lot of marketers come up with a list of things today and details on descriptions related to lighting etc.
Since you are working remotely, you have more time to research which platform your audience is more active on.
Make use of the analytics report that is provided by almost every major social media platform and then incorporate a social media content strategy accordingly
Install the right applications for editing photos
You must also have access to a smartphone to create live video or take photos etc
4.) Outsource Content Marketing If The Need Arises:
Lastly, we strongly recommend that if you do not have an in-house content creator, you should outsource the content creation to some professional content creator. Online digital marketing jobs are the new normal, and you will find many good content creators for remote jobs.
Here are a few ideas for you;
Your content creator can rebrand and repurpose the content aligning with your current brand goals.
Review resumes of people who have the right skill set for creating content and have experience with all sorts of creative tools.
Now You Know 4 Great Tips For Writing Content:
In the end, creating content that resonates with your customers and creates the best engagement is what we all want, and that is what will lead your customers to profitability. But creating content remotely has its own sets of challenges. You just need to keep in mind these four things, have a flawless content strategy, keep experimenting with different sorts of content, use and keep updating your content creation tools and last, outsource it to the professional content creator.