The next generation of mobile technology, 5G, already presents amazing opportunities for business owners. With faster upload and download speeds, universal connectivity, and expanded cloud infrastructures, businesses around the world will evolve their networks and increase efficiency as 5G becomes the new standard.
For corporations, big budgets make it easy to stay ahead of the competition. But for small business owners, it's important to research and choose the tools that are most affordable and effective for your bottom line. Here are four types of 5G technology tools for small businesses that you should consider.
NR Link Budget Calculator
You know about calculators for math, but did you know that there are calculators for other operations too? An NR link budget calculator allows you to calculate the limitations of your 5G network's downlinks and uplinks. It also helps you identify interferences to your connection and resolve them more quickly.
mmWave Antenna Test System:
When your company uses mmWave antennas, you need to ensure that they are positioned optimally. You can test your antennas' positioning with a mmWave antenna test system. This powerful device allows you to quickly receive over-the-air (OTA) transmissions and accurate data measurements. With faster technology, you can reduce testing times from hours to minutes. Greater accuracy and efficiency make this a worthy investment that will have long-term, large-scale impacts on your device performance.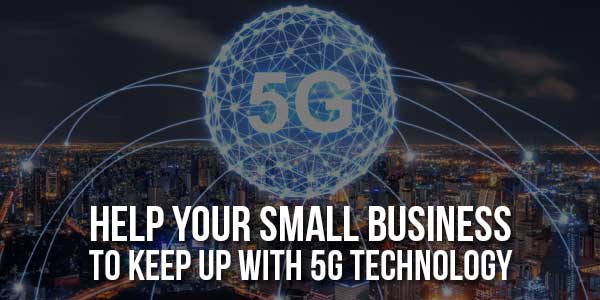 A 6E WiFi Router:
The jump to 5G internet will drastically increase data sharing speeds. It can enable businesses to connect, create, and produce at a much faster rate. To utilize this speed, though, you may need to update your business's WiFi router. A router with 6E technology will be better able to keep up with the influx of streaming and on-demand internet services without problems.
Upgrading your business internet leads to increased office productivity as well as better response times. A slow or weak connection can frequently result in wasted time, lost data, or redundant tasks. A modern router is a minimal expense compared to the money you'll save operating with faster internet.
Cloud Providers:
If your business isn't already on the cloud, now is the time to take the leap. Digitizing your small business allows you and your employees to adapt to the ever-evolving digital landscape. Rather than falling behind competitors, you can backup data, improve delivery, and even optimize for remote work using cloud storage.
Cloud providers include industry tycoons like Google and Microsoft as well as smaller but equally reliable brands. You have many different options, so do some research to figure out which provider best suits your business's needs.
By adopting newer technologies, you can prepare your business for 5G. Beyond practical advantages, getting ready for the next wave of technology also future-proofs your company. Whether it's AI or big data, every industry will have its challenges and evolving standards to meet in the coming years. Investing in the right hardware now will give you the edge you need to stay current.