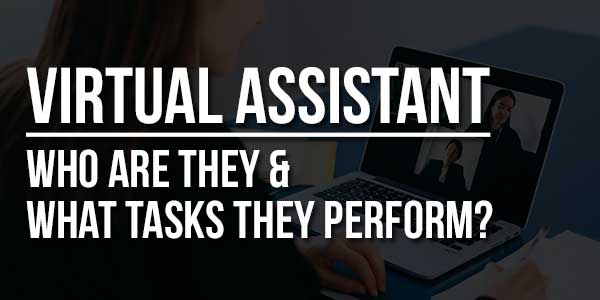 Might you have thought of hiring virtual assistants services at some point? It is one of the most trending topics in the digital world. We will clear all your doubts and myths related to virtual assistants with this blog.
Who Are Virtual Assistants?
It is an independent employee that helps businesses with development, administration, marketing, social media management, and other tasks. They have a flexible workforce that works remotely, which is a cost-effective method.
Business owners have the freedom to hire them based on tasks, hours, days, or weeks as per their requirements. When it comes to paying a virtual assistant, you can pay them based on their time consumption or jobs they have handled.
How Does An E-Commerce Virtual Assistant Work?
As they work remotely, businesses do not have to make a lot of investment in them. Once you hire the best virtual assistant companies, you can assign them a bundle of hours to complete your tasks. Sometimes they might have fixed charges for specific tasks. Like social media packages, writing blogs, building a website, inventory management, and more.
What Are The Advantages Of Hiring The Best Virtual Assistant Companies?
You don't invest in office equipment and other resources. As virtual assistants work remotely, which means they have all the resources required to handle your tasks.
While full-time employees have a fixed salary, in virtual assistants, you have to pay for specific tasks, which helps in saving a lot of money.
They will make your life easier. Businesses are migrating to the online space, and many have struggled to make a solid online presence. Virtual Assistants can handle all tasks related to your business to provide customer satisfaction and a seamless experience.
To grow your business, you need to invest time, effort, and money, leaving no time for your personal life. The virtual assistant services will help save a lot of time to handle your personal chores.
They are experts in multiple fields. If you get the best virtual assistants, they will use their expertise to deliver a perfect solution for your business.
Virtual assistants work around the clock. This means they will always be available for customer support or resolve any issues.
Employees have limited working hours, while with virtual assistants, you have higher productivity as they work 24/7.
If you have an eCommerce business, they can handle the administrative tasks. Such as calendar management, revert to phone calls, manage emails, and more.
What Are The Tasks Performed By Skilled Virtual Assistant Services?
1.) Calendar Management:
The virtual assistant is capable of handling personal and professional calendars. They can coordinate to schedule appointments and calls. A virtual assistant will also keep reminders about your meetings to make sure it does not slip from your mind.
You can also reschedule your appointments and calls if you have specific priorities to be handled. They will send notifications for any change in the schedule.
2.) Communications Management:
Obviously, moving to an online platform means you will have to send and receive tons of emails. Virtual assistants can screen emails as respond, flag, delete, or forward based on your set of rules. They can also help in adding the relevant information into the CRM system.
3.) Phone Tasks:
If your business deals with phone interactions, receptionists' work, or more, then all you want is a virtual assistant. They can answer calls, forward calls, or transcribe voicemails. This is essential as your customers expect answers instantly, and any delay can lead to losing potential customers.
4.) Business Development:
You know that building a business needs a lot of legwork, which isn't a simple task. The best virtual assistant companies can help you in handling tasks such as:
Research for leads on multiple platforms. Build a list of potential customers for your business.
Find relevant information about your target audience.
They will design your platform as per users' expectations. Virtual Assistants will ensure that visitors engage with your platform for a longer interval.
5.) Management:
As your business grows, it becomes hectic to maintain an excellent reputation in the market with so many tasks. Virtual Assistants can help to create KPI reports which help in tracking the progress of your business. VA's can also help screen the right employees for your business if you are planning to recruit more people.
6.) Accounting:
Does sending invoices or handling accounts make you tired? Well, you always have an option of virtual assistant services that can maintain the books to review and match transactions of your business. It is essential to manage the business accounts to know the flow of cash. When a virtual assistant handles this process, you can save time and look at the reports to build strategies for better profits.
7.) Personal Chores:
It is essential to have a balance between personal and professional life. Virtual Assistants can help make bookings at several places, and they can also send invitations if needed. Sometimes they can also make purchases for you. Like you want to send gift cards, then a virtual assistant will research and send something unique to the receiver.
8.) Operations:
When you are the owner of a business, it is vital to focus on business growth, but you also need to focus on all the tasks involved in the process. Here, a virtual assistant can handle specific tasks to reduce your workload like:
Fill forms online
Maintain notes of relevant information
Handle documents
Conduct research
Manage your projects
Schedule posts on social media platforms
Develop multiple contents like blogs, letters, or presentations
9.) Social Media Management:
Your social media presence has a significant role in increasing conversion rates and grabbing user attention. The list of tasks that they can perform are:
Create a business page on LinkedIn, Facebook, and GMB
Build social channels like Tumblr, YouTube, Twitter, Instagram, and more
Keep your social profiles updated with the latest information
Look for relevant content which can be shared on your profiles
Gain potential users for your business
Monitor user engagement and behaviour on your social network
Wrapping It Up!
Virtual Assistants are no more limited to minimal tasks. We now consider them as skilled professionals who can handle a wide range of functions. Reduce your workload and increase productivity with the help of virtual assistant services. They have the knowledge and skills to manage social media, e-commerce platforms, personal chores, or internet research.