The holiday time is soon approaching and this means that people have will more time to spend online and browse internet. Most of the online marketers consider this as a golden period and use it at its best in order to grab potential customer's attention. If you too want to increase your earnings this holiday season, then the most important thing is to work on your content marketing strategy.
A perfect content marketing strategy can attract more traffic, enhance customer engagement, increase online sales, and help you earn more. So, what you must do?
Just check out our exclusive Digital Marketing Tips For Holiday Season that will help you create and implement a successful content marketing strategy that can bring your lasting gains.
Double Your Traffic With Infographics:
Almost everyone is using infographic these days as it is powerful to produce results. With an excellent, informative, and content rich infographic you can drive millions of visitors to your site.
Some of the aspects you need to consider while designing a rich infographic are:
Include relevant elements
Create infographic on a trendy topic
Include useful and shareable infographic
Design it beautifully
Distribute your infographic evenly
Test different types of infographic before finalizing one
Follow The Advance Content Marketing Guide:
Content marketing is more than just generating and promoting content. It is a whole process, which needs to be successful in order to get relevant results. Your content must be based on a strong foundation and deliver fresh ideas. In addition to writing content like a pro, you can use different types of content templates to make your piece more attractive.
Moreover, you must optimize your content for search, promote it well for sales and traffic, and make all attempts to monetize the content.
Make Your Content Responsive On Various Devices and Platforms:
A huge volume of traffic comes from mobile devices and other gadgets. To ensure you are able to capture maximum market share, you must create content that looks equally good on all devices and platforms.
In addition to using a responsive design, you need to optimize your website content for tablet and smartphone devices, so that readers can effectively consume the content with ease.
Make the Search Process As Easy As Possible:
Customers love reading content that is easy to navigate and search. If users are able to quickly find your content for what they are looking for, then this can bring more traffic as well as increase customer engagement to a great extent.
'The lesser the clicks, the more can be the sales.' Also, most people read from top to bottom. Hence, feature tabs from main landing pages in a horizontal navigation or menu bar at top of each page.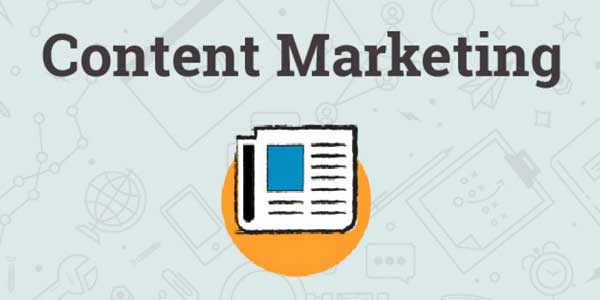 Use Research-Based Keywords:
Including keywords in your content is worth it only when you do some research. Before you fill your site with lots of keywords just think about keywords that customers are looking for. Use Google's Adwords Keyword Tool to fetch relevant keywords for your content. Using such keywords will make it easier for potential customers to search for your site.
Practice Blogging:
According to Hubspot, around 43% of new clients in 2012 came from their blog. Also, around 82% of online sites get their daily clients through their blog. Blogging is probably the simplest aspect of content marketing, allowing businesses to regularly create fresh content that Google adores.
Blogs can be easily indexed in search and are highly searchable by different marketing channels, social platforms, and across online.
Curate Evergreen Content:
An evergreen content is one that never loses its relevance and is something that people will always be searching for. Having such content in your site will help you keep bringing traffic to your website.
An evergreen content can be related to the tips, solutions, about a person, or any other informative resource that will never get old. The best ways to write evergreen content is write how-to articles and videos.
Include Images And Multimedia Of Relevant Size:
Images as well as other multimedia files that you include in your bold or content must be precisely edited and sized so that they deliver optimal viewing experience by both mobile users and web users.
For this, just try out some real-time web performance monitoring service. Might be you dins a high-quality product image that is beautiful, but it could result in lost sales if does not gets loaded in a specific time.
Make Content Shareable Across Social Media:
A content that is shareable can drive more returns and earnings to your site. Make your content easy to share by including conveniently accessible 'share buttons.' This is one of the important things to attract the young, modern customers.
People are discouraged sharing content when it is difficult for them. Hence, if you want your content to be popular and want people to share it, reduce the steps that reader needs to take by social share buttons.
Market Your Content:
For every piece of content you make, be sure to promote it with your logo or website name. This way is any other person uses your content or does not link back, you can still get some credit and gain brand recognition. Also, she recommends adding an HTML code or URL that links back to your website on photos, graphics, and videos.
Conclusion:
Content marketing is an evolving process, and as buying becomes non-linear, content marketing can play an integral role in aligning buying with selling. But there are numerous myths and unpracticed assumptions that have accrued content marketing as a practice has exploded. Instead of following the herd, try to be unique in every aspect of content marketing. From writing content to promoting it, just offer your customers what they are looking for and sure you would be able to make a mark in this competitive market.
Just plan a perfect content marketing strategy and unlikely you will get the needed ROI with this approach.