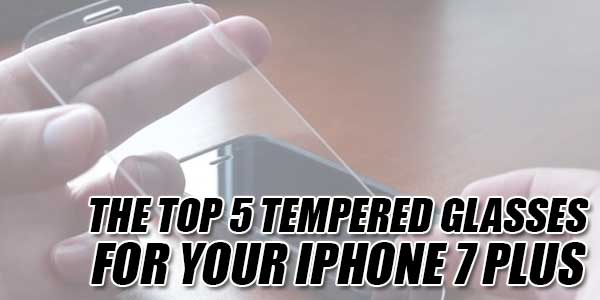 No one can deny that your iPhone 7 Plus is a strong and robust phone. However, it also requires a suit that is not only strong but also protective, so that any kind of unwanted shocks can be prevented. Therefore, it is your duty to provide an essential defense to your iPhone 7 Plus. There are many tempered glasses available in the market, but you need to have a sound knowledge about the ones that are preferred by most of the iPhone 7 Plus users.
Take a glance at the list of the best tempered glasses that are given below, and on basis of that, you can take a wise decision yourself.
1.) Spigen:
The tempered glass from Spigen is hugely preferred by many people because of the standard hardness. It has been constructed by making use of the premium and best quality materials of tempered glass, and therefore, it is highly durable. It has a hardness of 0.4mm, and it is capable of providing an unmatched protection from the accidental scratches.
It also offers the perfect clarity, which helps to boost the complete viewing experience. It comes with an oleophobic coating, which helps in empowering the structure of this tempered glass.
2.) Supershieldz:
The screen protector from Supershieldz is carved with high-grade tempered glasses, which can protect the screen of your device to the greatest possible extent. The adhesive of this screen guard is free from bubbles and it can be installed easily.
It not only provides a rich clarity but also it is known to provide a huge sensitivity, which makes it popular. It is capable of protecting your device from the ugly scratches. If you are looking for an ideal iPhone 7 plus tempered glass, this should definitely be your pick.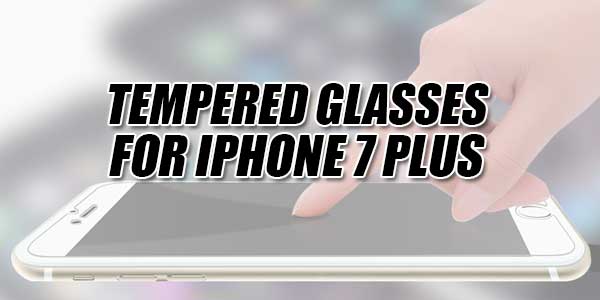 3.) Omoton:
The screen protector from OMOTON has been built with a fine and premium quality of tempered glass, which is also one of the top-notch choices of the iPhone 7 Plus users. This protector is known to have 9H hardness, which safeguards your iPhone 7 Plus against abrasion and shock.
The oleophobic and hydrophobic coating helps in keeping off sweat as well as the oil residue. This tempered glass allows a great touch response. The adhesive is bubble-free and it helps in installing the tempered glass without any struggles.
4.) G-Color:
The screen protector from G-Color is also made from the best quality tempered glasses, and it is known for the defining quality that it has. The 9H hardness that the tempered glass has is tough and robust, and it can guard scratches against keys or sharp knives.
It is resistant to oil residue, fingerprints, and is extremely sensitive to your touch. It provides a clear clarity, which will make your experience of using the iPhone 7 Plus joyful.
5.) TheCoos:
TheCoos has presented a unique glass protector, which saves the touchscreen of your phone from the sharp objects. This guard is made up of chemically processed glasses, and hence, it is capable of effectively preventing the accidental drops and scratches. The anti-oil coating prevents the smudges and also helps in reducing the fingerprints.
Conclusion:
When you are selecting the tempered glass, you have to take care of the sensitivity, clarity, anti-fingerprint, and 9H hardness. If you select from the tempered glasses that are mentioned above, you will get all these qualities.