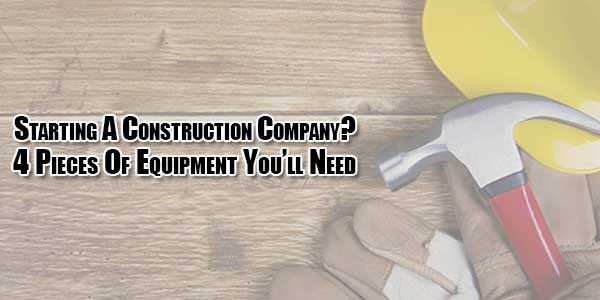 When you are tired of working for someone else, you can start your own construction company to build residential or commercial structures. However, there are things that you must have to have a construction business, including a business plan along with a business license. In addition, you will need to buy new or used construction equipment. Here are some of the most important types of construction equipment required for a new business.
1.) Bulldozer:
You will need a bulldozer to lift and carry huge amounts of debris from a construction site. Some of the debris might include the materials from an older building that is being torn down along with plants, soil and gravel. A bulldozer is an expensive piece of equipment, so you might need a business loan to afford one of these devices.
2.) Dump Trucks:
After pulling away the debris from a construction site with a bulldozer, you should have it tossed into a dump truck. A dump truck is a sturdy piece of equipment that has a back portion that will rise to dump its contents into a garbage dump or landfill. You can also bring materials such as mulch, fertilizer or soil to a construction site by using a dump truck.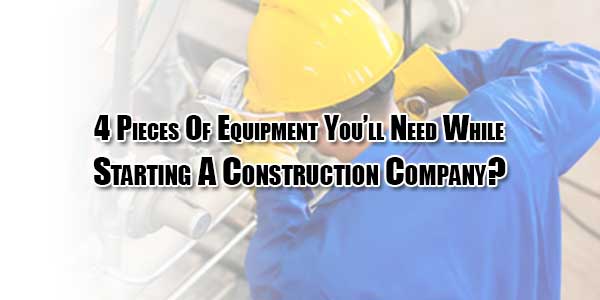 3.) Forklift:
A forklift is a piece of construction equipment that is useful in smaller areas. This type of equipment is useful outside or inside a building to lift and carry smaller loads of floor tiles, window glass and sections of drywall. Forklifts are necessary for constructing buildings so that your employees don't need to carry large containers of materials through a large commercial structure. Remember to get certified before operating equipment like this.
4.) Elevated Work Platforms:
Your employees must use elevated work platforms to work on higher areas of a building. These devices are used on the inside and outside of buildings. Workers can walk on an elevated work platform safely by using straps that are attached to the device. With an elevated work platform, workers can paint ceilings, nail down shingles or install windows.
Create A Business Plan For A Construction Company:
You should create a business plan for a construction company so that you can plan for how you are going to buy expensive pieces of construction equipment. Remember that you must follow local regulations concerning the safety of construction equipment, so make sure to understand the regulations in your region before buying new or used bulldozers, forklifts or other devices.