In today's techy world innovators are creating new tech tools every day to facilitate human in every manner. Therefore it is become vital for web designers as well to make the most tech tools for build more customer friendly platforms.
In order to compete effectively in today's creative world, it is crucial for website designers to create outstanding websites. And to do this you will need to follow the hot trend to easily satisfy your customers with your creative skills.
Here are hottest web designing trends of 2018.
1.) Responsive Design:
This is the key trend as well as the main component of today's website which enables the website owners to drive more visitors. The reason behind this trend is that more than 50 percent of users land on ecommerce website through smartphones and tablets.
The number of the users that land on a website through mobile devices is comparatively double than the number of people who land from desktop devices.
By creating a responsive theme, you can easily allow visitors of every device to view your online platform appropriately. Thus ensure to create a responsive website to allow more visitors to land on your website in the coming year.
2.) Elegant Colors Theme:
It is crucial for web designers to use the best colors in the website development process. One of the best ways to do this is to choose colors that suit with the company logo.
This is because when you will use colors that are also present in the business identity of the website you could easily relate everything with it.
Don't use more than three colors in the creation of website else it will create a poor impression. So ensure to fill up the parts of your website with appealing colors to provide an elegant look to your website.
3.) Build Attractive Header:
The header is a crucial element of your website. Therefore, it is important for the designers to come forward with an outstanding header. To serve this purpose, you can use your company portfolio in the header to hold the attention of every visitor in the first look.
According to a recent report, designers who use attention-grabbing images in the header easily convince their visitors to invest in their commodities.
Thus, use the best images in the header part to take your business to the next level in the next year.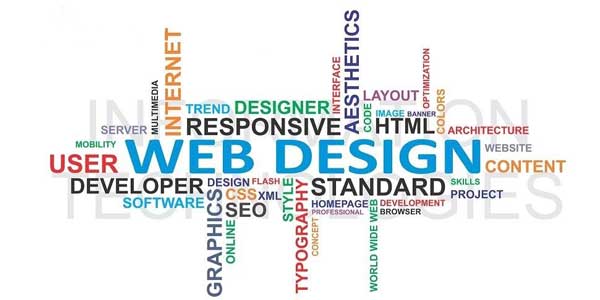 4.) Engage Killer Images:
It is true to say that the images worth more than words. Hence it is vital for you to figure out the best images for your new website development process. One of the best ways to do this is to visit your competitor's website to get a clear idea about the latest trend of pictures.
Keep in mind to use your own collection of pictures to avoid any sort of legal issue. By using your own images you will not only avoid unwanted trouble but also build a trusty relation with your clients and visitors.
5.) Use Relevant Content:
As content is the heart of website that's why it is important to create appropriate content. Make sure to consume extra hours to review the content which you're going to upload in your new or existing website. By doing this you will not only persuade your customers easily but also avoid misleading information.
Never use inappropriate content in your website as it will only confuse your visitors and drive them to your competitor's website. Instead, you should use the relevant and authentic information to build a better relationship with your clients.
6.) Get Reviews:
If you really want to follow the latest trends then you should relate a feedback area in your website. This is because it will provide an opportunity to your website visitors to tell you about the qualities and weak sides of your website.
This way you will not only relating your customers in the best way possible but also build a customer friendly website for better business.
Else you will miss a great option that will tell you about mistakes that can affect your business in a negative manner.
7.) Place A Chatbot:
This is the hottest trend of 2017 and experts have predicted that it will benefit the website owners in the next year as well. Chatbot enables the customers to ask the questions related to your company product and services.
That is why it is essential for you to allow some space in the last section of your website for chatbot. Otherwise, your client may not satisfy with your service and might choose your competitor for future transactions.
Hopefully, the above information will help you to construct a website that will fit with the hottest trends of 2018.