We all talk about creating user-friendly website experiences every time we mention about website development or e-commerce. Now since there are many devices from which a user will access your website (phone, tablet, laptop, desktop computer) and the features like screen size, using behavior, durability of usage vary at each platform, how exactly will you make your website user-compatible so that they get the exact same experience across all platforms?
If you are thinking about creating different website for each of these devices then let me also tell you that it is going to cost of a lot and if you can afford it, please let me know if you have a vacancy in your business. To say in typical interviewing tradition – It will be a huge privilege for me to be a part of your organization, Sir! And if you are among the majority who cannot invest so much on developing websites, then this blog is for you.
I am going to share some SEO techniques that will allow you to optimize your website for the mobile phones, so that your visitors can get the same amazing experience on their handsets while operating your website as they receive on their laptop screens. But before I get started with it, allow me to clear out the basic concept for you.
What Does Mobile Optimization Refer To?
You need to understand a simple concept that a website which opens smoothly on a laptop screen would not be able to adjust to the phone's screen by itself. You will have to optimize it by altering the site structure, site design, page speed and features beyond to ensure that you are not turning away the users who will be operating your web portal from their mobile phones.
Best Mobile SEO Practices:
If you have a website which is optimized according to the norms of search engines already then it will make your task quite easier because you will need to keep in mind just few additional things to make the same web optimized for the mobiles too.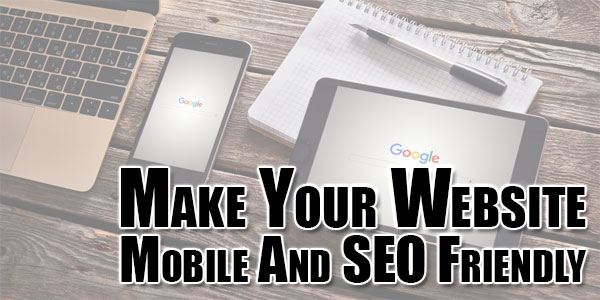 Speed Of Page:
Since a mobile phone has more connectivity and hardware issues than desktop computers, loading speed of page becomes a more prominent feature to consider while mobile optimizing a site. You will definitely want to reduce redirects, control browser catching and minify coding besides optimizing the media files.
Do Not Block Images, JavaScript Or CSS:
In the earlier days, mobile devices were not compatible enough to support any of these elements and thus mobile websites' webmasters used to block either one of all three of these. However, it is not applicable anymore for most of the devices as Smartphone GoogleBot demands to view and classify the same content which the users also do. So make sure that you do not hide any of it as these elements are crucial in assisting Google to comprehend if your website is responsive or if it supports a different mobile solution.
Quit Using Flush:
This plugin is rarely found on the mobile devices; hence your user won't be able to enjoy the effects that you have integrated in your website. If you really want to add some special effects in your site then I would recommend you to use HTML5 instead.
Avoid Using Pop-Ups:
For somebody who is operating your website on their desktop or laptop, closing pop-ups might be convenient because they have to click using mouse but in smart phones it gets very irritating for the user to close those messages (which they find irrelevant most of the times) with their fingers. It can result in higher bounce rate on your site, which you certainly don't want.
Design For The Big Fingers:
No, I am not talking about any food item here if big fingers remind you of any dish. I literally mean fat human fingers! Make sure that the buttons and scrolling arrows on your mobile website are neither too big nor too small. Either of the cases can lead to accidental clicking by the user which can be really irksome.
Of course, there are several other points that you can consider to make your mobile web SEO oriented but these points should be enough to get you a good head start with the search engines so that you do not loose of the customers even when they are looking out for your website from their mobile phones.