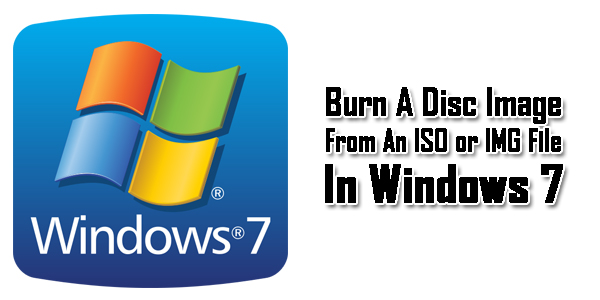 Windows 7  introduces a built-in ability to burn discs directly from ISO and IMG files (this used to require a third-party tool). One useful but relatively overlooked feature of Microsoft's latest operating systems is the ability to burn disk images on CDs and DVDs without having to install additional software. For this task, Windows 7 offers a small tool named Windows Disc Image Burner which is included in all versions, while Windows 8 simply builds the function into File Explorer. To burn a disc using an ISO or IMG file, simply do the following:
How To Burn A Disc Image From An ISO or IMG File In Windows 7?
Step 1:) Place a blank unformatted CD or DVD into your CD/DVD drive.
Step 2:) Right click on the ISO or IMG file you want to use to burn a disc.
Step 3:) Click Burn disc image.
Step 4:) Next to Disc burner, click on the drop down arrow and select the CD/DVD drive with the blank disc you want to burn to.
Step 5:) Check the Verify disc after burning option if you want Windows to verify the disc image after burning the disc. Leave this option unchecked if you want to skip the verification. Note that you should skip verification if you are in a hurry, as this process requires additional time.
Step 6:) When it finishes burning the disc image to disc, click the Close button.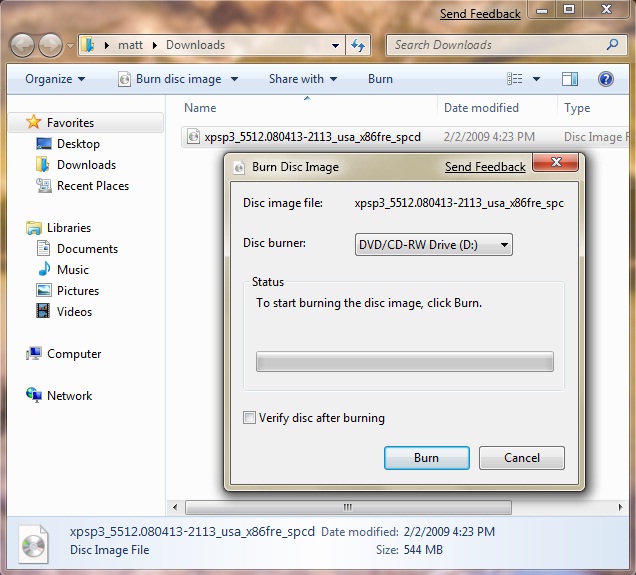 The DVD (or CD) is now ready to be used without your ever having to find, install, and use a third-party tool.
Last Words:
After reading and using our tutorial, you just know that how easy it is but one fact is common that at the time of need, people forget the easiest thing but still remember the hard one. Anyway thanks for reading our tutorial, Just leave your impression in our comment box and also ask your quires freely…