The great thing about bloggers is that they already have a head start when it comes to SEO. They might not know it, but their passion for writing about the things that interest them is one thing that helps them to stand out from spammy marketing articles that promote products and services in order to drive sales. This means that bloggers have a natural advantage when it comes to gaining trust within their niche and from Google.
However, competition is still fierce and this can lead some bloggers to search for SEO tactics they think may give them the advantage over other bloggers. Unfortunately, a lot of information out there is not accurate and can do more harm than good when it comes to bloggers trying to optimise their site for the search engines.

As a result, it is important to clear up any confusion when it comes to making the most of your blog site. You don't need a quick fix or underhanded tactics to perform well in the SERPs. It just takes a little careful consideration alongside the natural blogging process.
So what is there to know? The content you have on your site is going to be key to its performance. When Google crawls a site, it can determine how relevant your site is to a search query based on the text you have provided on each page (as well as a lot of other factors, nicely summarised here). As a result, every word has the potential to be highly influential when it comes to helping readers find you.
Here are a few things to consider when optimising content for your blog: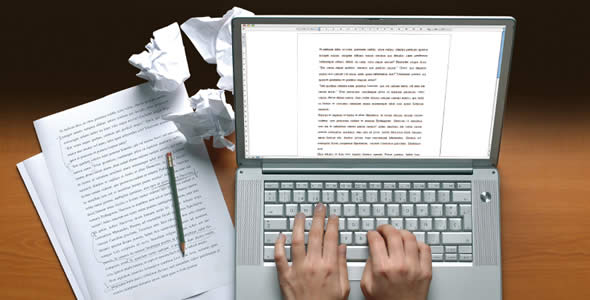 Unique Content:
Some bloggers come across old articles on SEO techniques and use them as gospel. Believing that keywords drive more traffic to their site, they inadvertently duplicate content on different pages hoping to rank better for similar phrases. For example, if the blog in question is a fashion blog, then creating a page for mini skirt styles and a separate page for short skirt styles will not necessarily help you rank for either phrase. In fact, such similar content on two pages that does not add any particular value to your audience could even see your site hit by Panda.
What Is Panda?
Panda is a Google algorithm update that targets sites with low quality content, including spammy or duplicated content, resulting in the lowered rank of sites with what google considers to be "thin" content. It's always wise to check that you aren't going to trip the panda filter; there are some ways you can avoid it. Use good quality English in conjunction with correct grammar and spelling, use subheadings for your content and ensure that it 'flows' well. For example, someone should be able to read it from start to finish without having to pause to mentally process inconsistencies or sudden changes of writing style.
You should write in a natural style (more on that below) and try to write for human being, not for the search engines. To check if a web page has been plagiarised, you can always use Copyscape, plagspotter.com or just copy and paste a long sentence or paragraph into google with quotes around it, as below:
"example phrase to check for duplication"
For those interested, SEomoz have produced a history of the algorithm change incorporating the panda and penguin (links-based) updates as well as other algo updates, which is updated regularly.
Careful Keyword Selection:
Keyword selection is still important as you want to be able to appeal to everyone who may be interested in mini skirt styles. As a result, when writing your blog you should think about using keyword variations like short skirts, mini skirt fashions etc. Not only will this prevent you from over-optimising your content and stuffing keywords, in time, you should be able to perform better in the SERPs when people are searching for fashion blogs about skirts.
Avoid Spammy Content:
Some bloggers think that if they shove their target phrase in their blog enough times, they will end up ranking for it. This is not the case. If anything it will do the opposite as Google will view your site as a hub for spammy content. Even when every article is unique, if you stuff each article with a target keyword it is going to be obvious to your readers as well as Google. Ensure your content is written naturally. If you are talking with passion about something that genuinely interests you, it is likely that you will hit the right phrases without appearing spammy.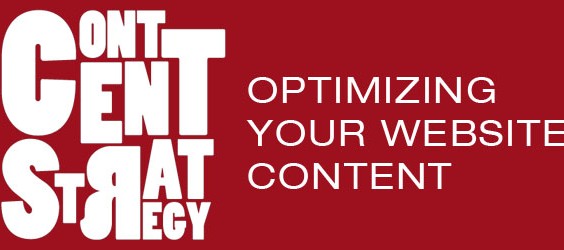 Links In Content:
Bloggers often put links in their content to related sites which can be helpful for their readers who are looking for more information on a phrase or subject. However, simply putting in links to highlight your keyphrase as anchor text is not going to benefit your SEO strategy. Bloggers may also ask other friends in their community to link back to their blog from their own site. This is only beneficial if the link is placed on a relevant site and within relevant content that supports your blog post. Google also judges content quality on words associated with anchor text linking back to your blog site is important to remember that asking for links won't necessarily aid you in the SERPs. It is far better to acquire them naturally through quality optimised content that is found by sites who wish to recommend your work.
Optimising Images:
Alt Tags are often dismissed by bloggers but they are important when it comes to optimising your content. Perhaps you cannot rank for the phrase "embellished jean designs" but if your images are properly labelled, people may find you in the image search. It is another important part of driving high quality traffic to your site, if done correctly. Also, correct alt-tags should help the content in question become indexed more quickly and efficiently.
About the Author:
Charles Hammerman is a regular writer for the Webmarketing Group, a UK-based Internet Marketing company part of whose remit includes social media and on-site website optimisation.