A fast and easy way to create a Custom Shortcut URL for your
Google Plus Business Page (or personal page).
Fred Griffin of Get There Social Media shows
Custom URLs in Facebook, Twitter, and YouTube, then shows you How To create a Custom URL using the Gplus.To website.
1. Create your Google Plus Page
2. Go to your Page and get the Page ID on the address bar. For example, my page's ID is 102256859586166648016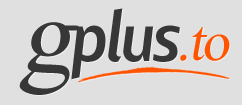 3. Go to Gplus.to
4. Fill in your desired Page name and the ID below, then click on the button Add.
5. Your Page URL is generated now and you will get one like this:
http://gplus.to/EXEIdeas
You Are Done.