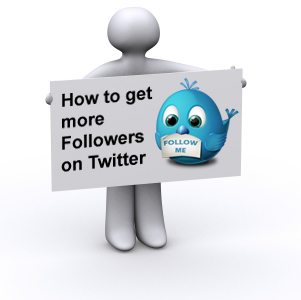 These days two third of internet users have profiles on social networks so every one of those who are on any network always like to grow their community. Major social networks likes Facebook and twitter have pulled attention of users by giving attractive things all the time especially the incentives to increase their networks. Now Google has jumped into social arena and this race has become bit interesting.
Companies are always investing in social networks to promote their services so users with large networks always get opportunity to earn big on these websites. Question is how to increase your networks rapidly and monetize your accounts?
How To Get More Twitter Followers?
1.) Just Go To The Given Websites Link.
2.) Log I Through Your Twitter Account.
3.) Wait For Some Seconds.
4.) You Will Get More Followers By Automatic Following Then.
5.) You Can Use One Site, One Time Just A Day.
6.) Don't Afraid, Log In Next Day And Get More...
Here Are Some Websites Links:-
Grow Your Twitter Network - Twitter Followers, Users & Apps Directory | Twiends
www.twiends.com
PlusFollower - Get more twitter followers free
www.plusfollower.info
JustUnfollow - Find and unfollow twitter users who unfollowed me
www.justunfollow.com
Get More Twitter Followers at GetNewFollowers
http://www.getnewfollowers.info/
Free Twitter Followers from Best Followers
http://www.bestfollowers.us/
Spread Your Tweets
http://spreadyourtweets.biz
FollowYou.info - Get More Twitter Followers, Facebook Likes !
http://followyou.info/index.php
NewFollow.info - Get More Twitter Followers Free Everyday
http://newfollow.info/
HitFollow.info - Get More Twitter Followers
http://hitfollow.info/
Tweet Traffic Rush - Create an Avalanche of FREE Targeted Traffic to Your Website Using the Power of Twitter...
http://www.tweettrafficrush.com/
Check Your Status That How Many People Following You, Followed Today, Followed From A Time And More Info Just In One Click...
Twitter Stats - Twitter Counter = Check Your Status For Free